Special mechanical engineering
As a special machine builder, you manufacture special devices and machines individually or in small quantities according to the requirements of your customers. In many cases, like the entire system, the drive train must also be designed according to the specific requirements. Due to our high flexibility in terms of voltage variant, speed and other options, we will find the right solution.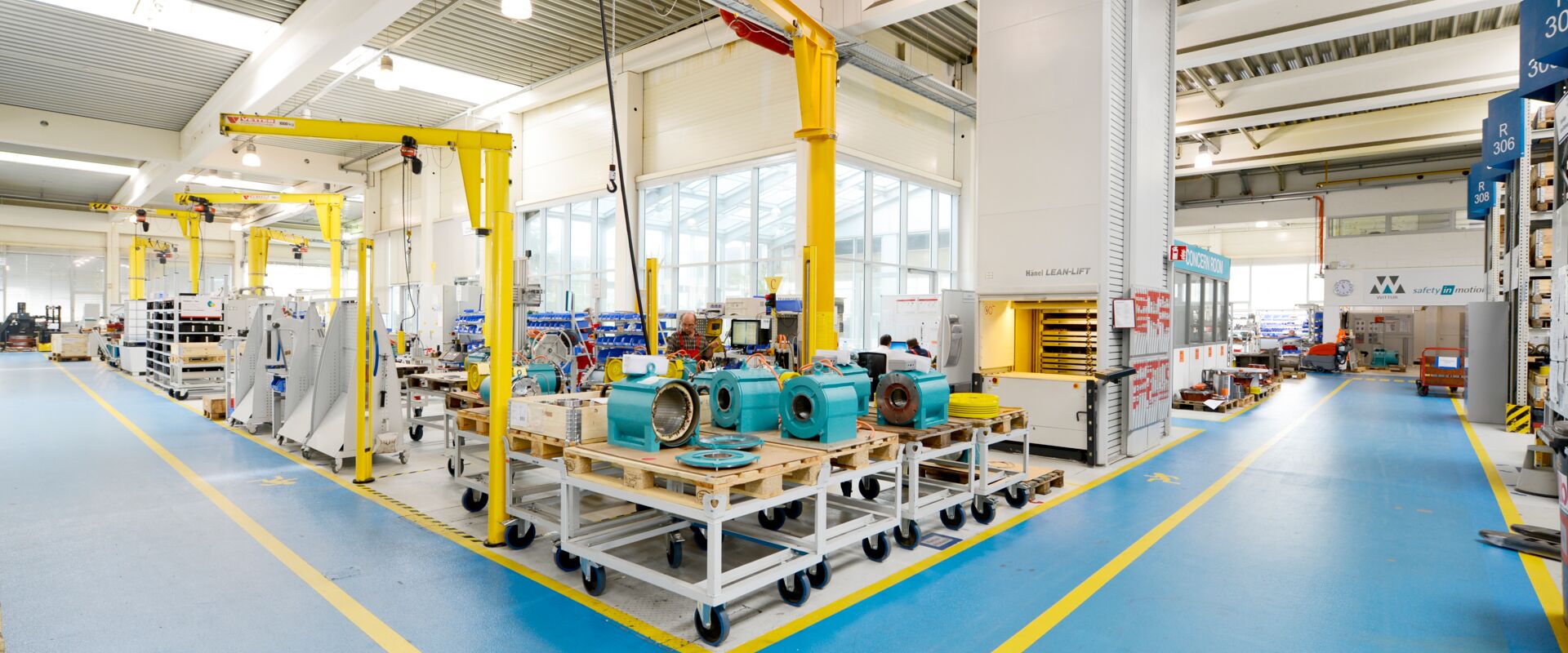 The right servo controller for every motor!
We work with several leading manufacturers of servo drives. Based on your application, we put together the right drive system. In this way, we guarantee an efficient and reliable solution for your task.
As with our proven servomotors, we cover the entire power range from 24V to 690V. Whether control cabinet version or decentralized design - we will find a way. The control is possible both in the "closed loop" and as an "open loop" method with maximum control accuracy.
servoLine
Our Servo-Line motors are compact, permanently excited synchronous servo motors that are divided into 3 series: classicLine, dynamicLine and powerLine, which have the following things in common:
Use of high-energy NdFeB magnets
Degree of protection IP 64 (IP 65 optional)
Long service life thanks to the design of the insulating materials in class 180 (H) and utilization in class 155 (F)
Various options possible (holding brake, gear attachment, different measuring systems, winding variants depending on the power supply and nominal speed and much more)
Rapid implementation of mechanical adjustments thanks to the modular system
Suitable solutions for Special mechanical engineering