Industrial Automation
The comprehensive digitization of production as part of Industry 4.0 requires an ever-increasing degree of process automation. Sophisticated drive systems play a crucial role here. Our wide range of electric servo drives offers the optimal key for many tasks in this area. We support you with the design and advise you on the available options with regard to the various measuring systems, temperature sensors, connection variants and mechanical adjustments, e.g. B. shaft and flange.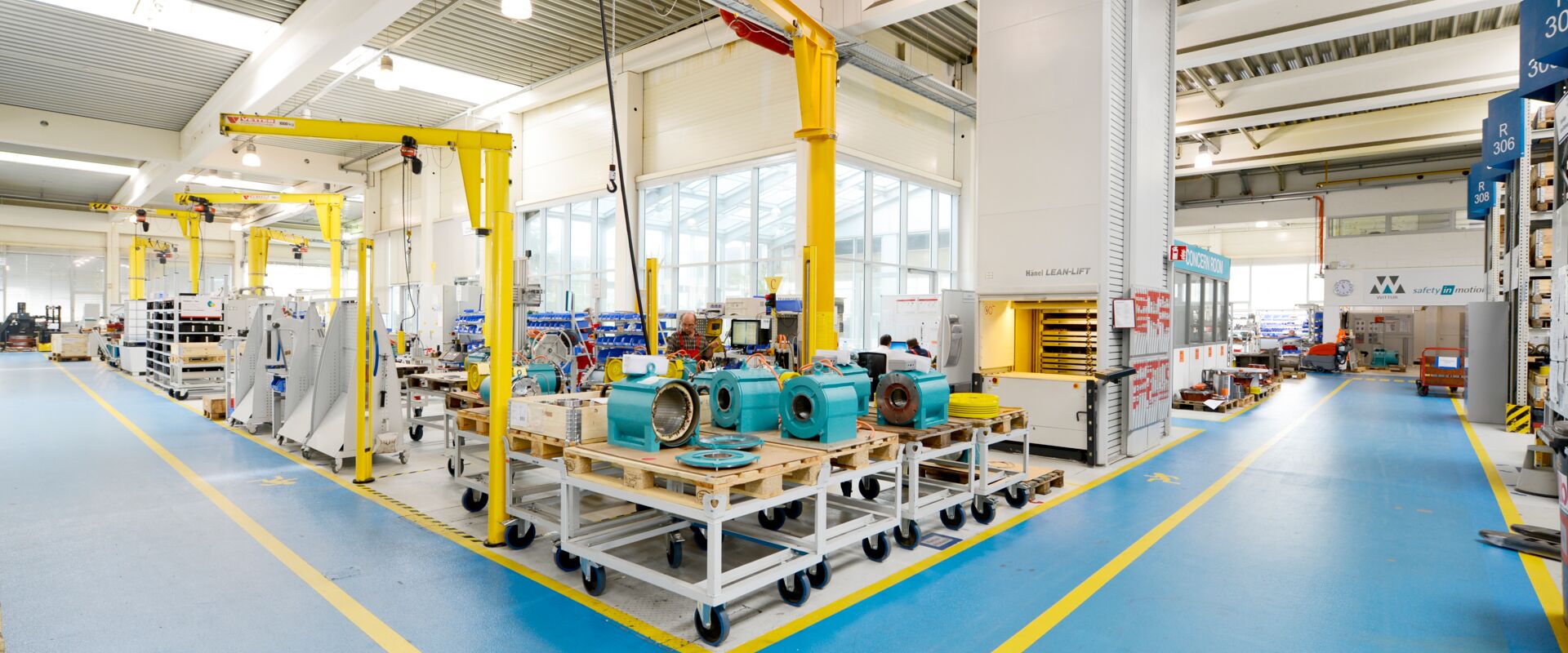 The right servo controller for every motor!
We work with several leading manufacturers of servo drives. Based on your application, we put together the right drive system. In this way, we guarantee an efficient and reliable solution for your task.
As with our proven servomotors, we cover the entire power range from 24V to 690V. Whether control cabinet version or decentralized design - we will find a way. The control is possible both in the "closed loop" and as an "open loop" method with maximum control accuracy.
servoLine
Our Servo-Line motors are compact, permanently excited synchronous servo motors that are divided into 3 series: classicLine, dynamicLine and powerLine, which have the following things in common:
Use of high-energy NdFeB magnets
Degree of protection IP 64 (IP 65 optional)
Long service life thanks to the design of the insulating materials in class 180 (H) and utilization in class 155 (F)
Various options possible (holding brake, gear attachment, different measuring systems, winding variants depending on the power supply and nominal speed and much more)
Rapid implementation of mechanical adjustments thanks to the modular system
Suitable solutions for Industrial Automation