The right servo controller for every motor!
We work with several leading manufacturers of servo drives. Based on your application, we put together the right drive system. In this way, we guarantee an efficient and reliable solution for your task.
As with our proven servomotors, we cover the entire power range from 24 V to 690 V. Whether control cabinet version or decentralized design – we will find a way. The control is possible both in the "closed loop" and as an "open loop" method with maximum control accuracy.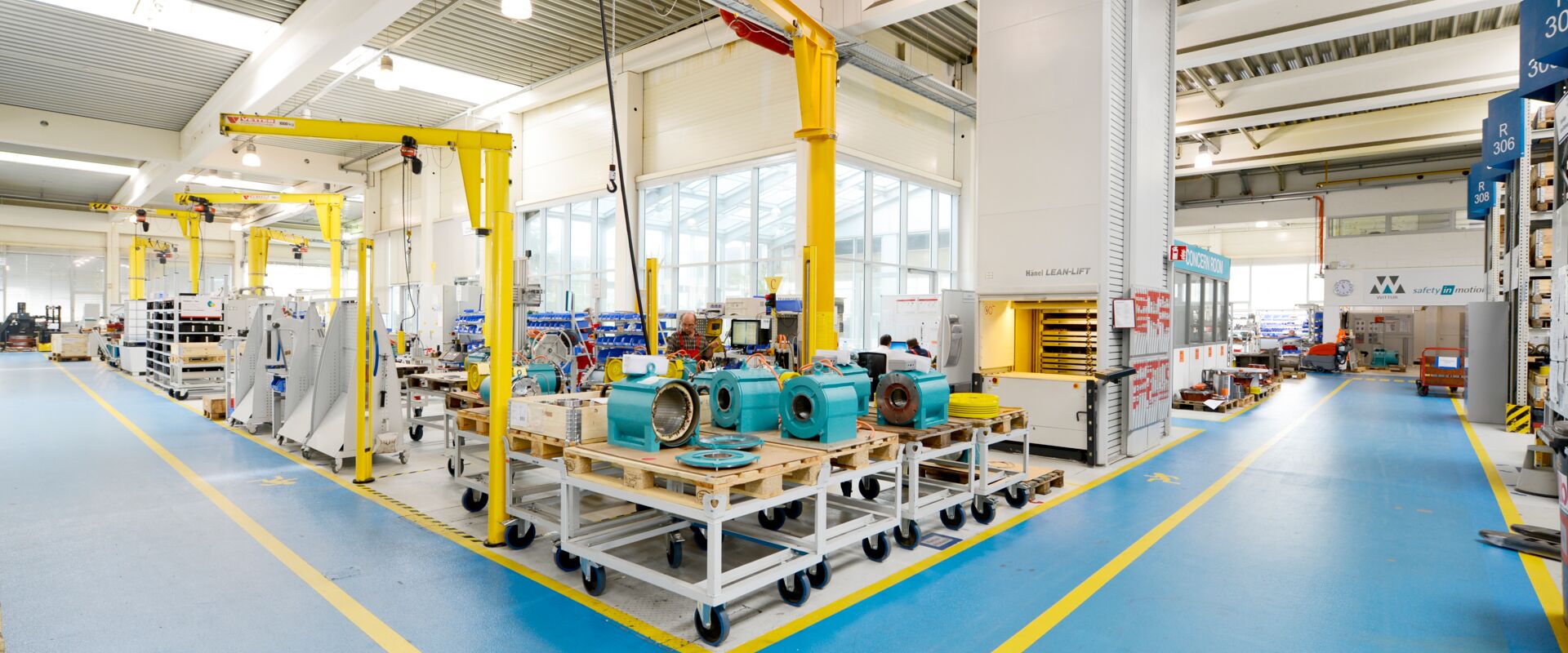 The VLT®-AutomationDrive FC302 - versatile, reliable and powerful
The Danfoss FC302 series of servo drives provides the optimal control for a wide range of applications, even in demanding environments – whether operating pumps, conveyors, palletizers or material handling equipment.
S-Pack - the compact servo drive for battery-powered solutions from 24 V - 72 V
Whether driverless transport systems or service robots - servo motors in the extra-low voltage range that can be powered by batteries have made broad inroads into industry in recent years. Modern intralogistics is no longer conceivable without these drive systems.

Under the product name S-Pack, Wittur Electric Drives offers various solutions depending on the specific requirements for power, ambient conditions and design. Please contact our sales team for more information.